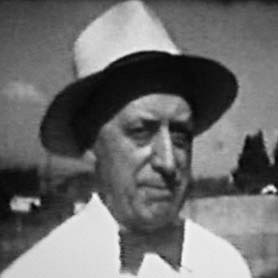 Oscar Auestad in 1948
Oscar Auestad was a Norwegian immigrant. After coming to America as a young man, he tried starting several businesses, including a taxi service. He began to make clogs in his garage for the cheese factory workers in Tillamook, OR, who found that their feet were kept very dry and supported by these shoes. He had made clogs as a boy for fishermen in Norway and found a ready market for them in Portland.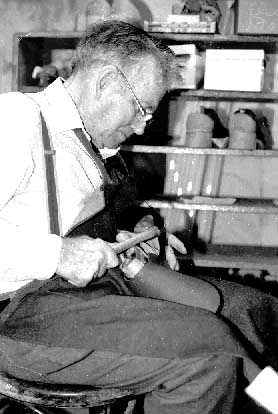 Rudy Casperson nailing clogs in 1993

In 1938, Rudy Casperson was hired to help nail and cut the leather for these clogs, which were becoming popular in Portland high schools and at the universities in Oregon and Washington. Oscar's shoes were in demand during the war in part because buying them didn't require a ration stamp. In the late 50's, Oscar passed the business to his son, Oscar Auestad Jr.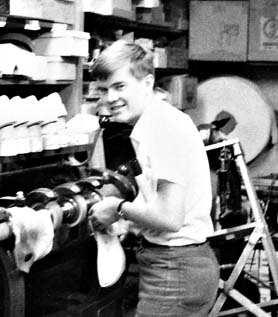 Mark Casperson shapes shoe counters in 1973
The business was purchased by Rudy Casperson in 1964, who changed the name to the Multnomah Leather Shop, and clogs became very popular again in the late '60s and '70s. In 1989, he sold the business to his son, Mark Casperson, and now our clogs can be ordered on the internet.
We still make the shoes the way Oscar did in Norway, nailing them by hand over wooden lasts. We like to think that we have learned all we know about feet from our customers; they know what feels good and we make it for them. We have always made our shoes right here in Portland, Oregon.